Abundance Mindset Intensive
The ultimate program to help you build the abundance mindset to bring abundance in life.
Abundance Mindset Intensive
90% entrepreneurs who
join our sessions witness
a business growth of
more than
60-80%


within 1st month of joining
the course.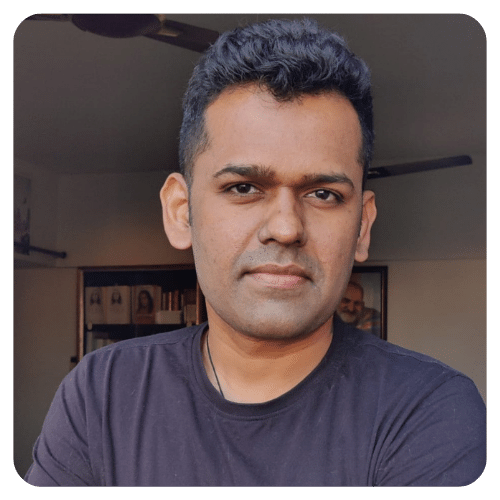 Avinash is a Former Member of Forbes Coaches Council, a Transformational coach, one of India's foremost expert on Law of Attraction & Subconscious Mind, Speaker, Writer, and works in the area of connecting Science and Spirituality.

His work has impacted 15000+ people in 26 cities, 5+ countries.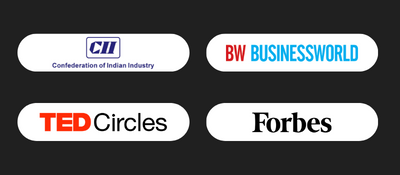 90% entrepreneurs who join our sessions witness a business growth of more than
60-80%

within 1st month of joining the course.
What you'll learn inside the course
90% of people despite having tremendous potential cannot use it in their life.
They see what they have done till now and that becomes the evidence that they can't do much in life as well.  
Most end up convincing themselves that they are ordinary human beings.
There are 3 key issues that stop you from realizing and living this potential
1. The limiting & disempowering past you are carrying
2. Deeply stuck emotional & mental blockages
3. The negative belief system in your subconscious mind
What if in 10 days – in 10 live sessions, I walk with you and step-by-step work on all these limitations?
Right from ……
Healing your past.
Removing your blockages.
Rewiring the subconscious mind with positive beliefs.
And help you create this year into the most amazing year.
Are you ready to learn super-advanced tools to remove money blockages?
Are you willing to reprogram your subconscious mind to create abundance in life?
If the answer is a BIG yes, then I invite you to this powerful practical tools-driven program…
"ABUNDANCE MINDSET INTENSIVE"
Batch 1 – Starting from 13th Sep
Evening batch
(7:30 to 9:00 Pm)
INR 14,999 (including bonuses worth INR 21,000+)
Total Value = 14,999+21,000 = INR 35,000+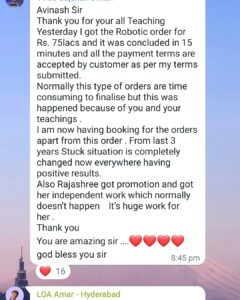 Watch preview of the introduction session
What people says about me
Who is this workshop for?
Register in 5 minutes to unlock Bonuses Worth of Rs.21000+
Meet Your Coach
Avinash Anand Singh
Glimpse from our previous workshops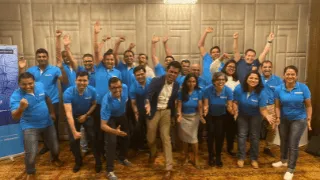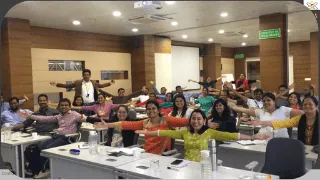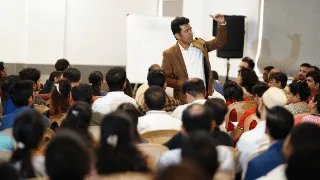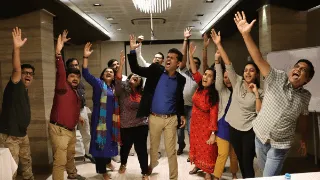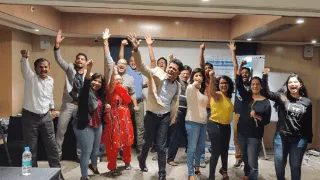 Still wondering if the workshop is for you?
If answer to these questions is a BIG YES,
then its time for you to take action.
We are born with a blank, clean mind. As we grow up, we end up getting programmed with all kinds of beliefs and programs from society.
Science says 95% of our life is governed by the subconscious mind. All our actions and behaviors come from these programs.
A child doesn't know that it's hard or easy to earn money. A child doesn't know whether he or she deserves abundance or not. A child doesn't know whether life is easy or difficult.
These are all conclusions that the child has made to learn from society. And these conclusions or beliefs end up controlling the child's life completely.
Many people say that they continuously feel a lingering feeling of unworthiness, negativity, fear, anxiety, doubt, hopelessness, and laziness.
These emotions are a part of your subconscious mind. These emotions will never allow you to take the right actions, dream big, and work to achieve your goals and attract abundance.
Building an abundance mindset program changes this for you.
In the live session with Avinash, you will experience the powerful healing of these past issues.
You will be guided with advanced methods and tools to reprogram your subconscious mind.
Most people experience the changes from the 3rd or 4th session itself.
Most frequent questions and answers